Cashguard
Cash handling is often underestimated in the retail industry and can have a huge impact on the entire business. Cash makes your business vulnerable to everything from simple mistakes to shrinkage and theft. Retailers spend hours every day counting and storing their money, yet theft and shrinkage still occur. Cash becomes the cashier's top priority - not customer service.
coin changer MVS8
It is the ideal solution for the retail trade. It is designed to meet the needs of retailers in terms of speed and volume. The Banknote Unit allows cashiers to enter multiple banknotes simultaneously without counting them. For even faster processes, customers can insert the coins themselves in parallel.
CashGuard Unico
An intuitive, light-controlled process helps the customer pay and provides a positive shopping experience. The staff can concentrate on the customer instead of on cash. Unico is an optimal service point for retailers, pharmacies, bakeries, and shopping centers with food courts.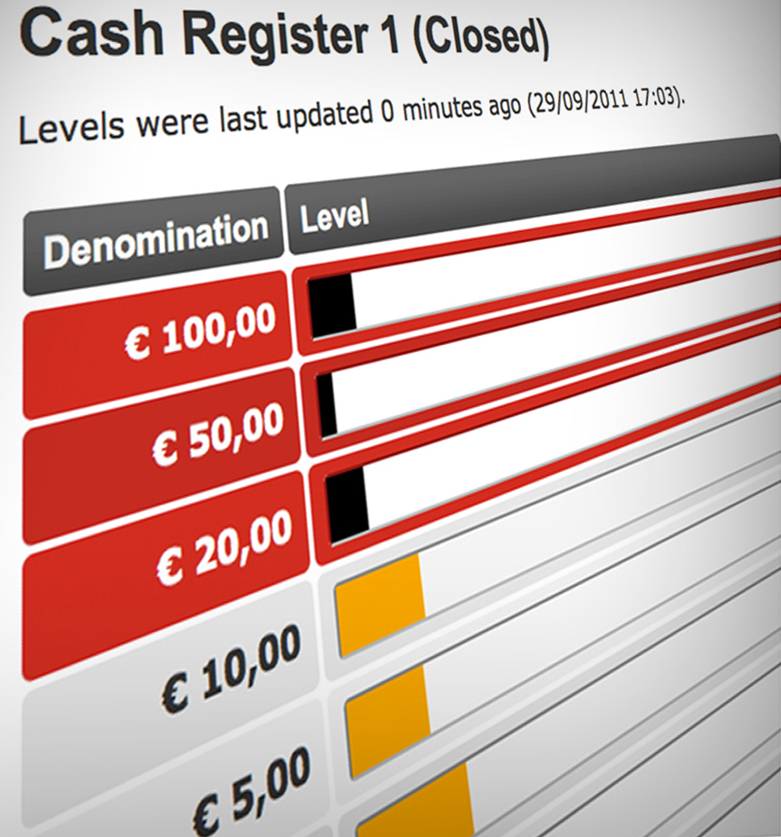 The software allows cash management at several cash points at the same time. This means that the cashier or store manager always has a complete overview of the cash on hand and can influence the day's events at any time. The software can be easily integrated into existing cash structures and minimizes the security risk for employees and cash on hand.
No more taking risks with the CashGuard Service