THEMIS SCANNER TS-100 und TS-200
Zuverlässiger Hochleistungs-Handscanner
Die Handscanner TS-100 (1D) und TS-200 (2D) von Themis sind für den täglichen Gebrauch konzipiert. Sie sind mit fortschrittlicher Scannertechnologie und Bewegungssensoren ausgestattet und bieten hohe Leistung beim Scannen von gängigen 1D- und 2D-Barcodes. In Verbindung mit einem Ständer schaltet die automatische Erkennungsfunktion (Standard) den Scanner automatisch an, was das Scannen durch Vorhalten (Präsentations-Modus) ermöglicht.
Die Lesereichweite und die Auflösung deckt alle typischen Anforderungen im Retail-Umfeld ab. Das ergonomische und robust hergestellte Gehäuse macht den Hand-Scanner ideal für eine breite Palette von Geschäfts-Anwendungen, um im Handel, Gastgewerbe, Fertigung usw. die Produktivität zu verbessern und Fehler in der Dateneingabe zu minimieren.
Leistungsfähige Bildsensoren für fortschrittlichen Scanner-Durchsatz

Omnidirektionales Scannen (2D)

Automatische Bewegungserfassung für das Scannen im Präsentations-Modus

Barcode-Erfassung von Displays (2D)

DPM-Barcode lesbar (TS-200)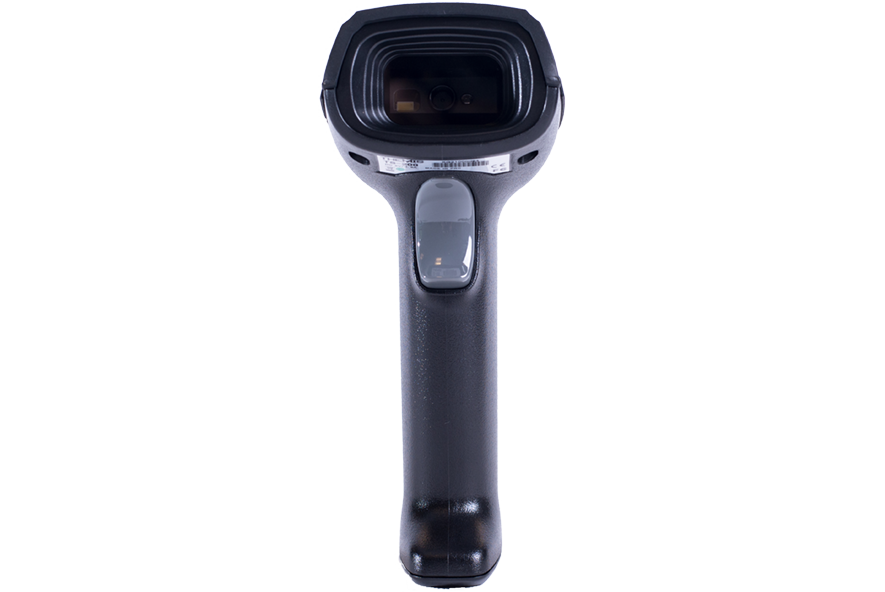 USB-, PS/2-, RS-232-Anschlüsse wählbar
Item

TS-100

TS-200

Dimensions
67mm (W) x

82mm

(D) x 168

mm (H)

69mm (W) x 82mm (D) x 178mm (H)
Weight
168g w/o cable
146g w/o cable
Input Voltage
DC + 5V ± 0.25V
Power Requirement
Operating: 100mA (0.5W)
Standby: < 250mA
Operating: 240mA (1.2W)

Standby: 80mA

Interface
RS-232, USB HID/virt. COM, PS/2
Environment
Operating:
Temperature:0°C ~ +50°C
Humidity:5% ~ 95%
Storage
Temperature:  -40°C ~ +60°C
Humidity: 15% ~ 80%
Operating:
Temperature: -10°C ~ +50°C
Humidity: 5% ~ 95%
Storage:
Temperature: -20°C ~ +60°C
Humidity: 15% ~ 80%
Drop Resistance
Multiple 4m drops to concrete
Multiple 2m drops to concrete
IP-Class
IP52
Barcode Types
All major 1D and GS1 DataBar
All major 1D, GS1 DataBar, 2D, DPM
Scan Rate
200 scans/sec.

640 x 480 pixel area image


60 frames/sec.
Reading Indicator
Beeper, LED
Scanning Angle
± 60°, ± 65°, ± 42°
(skew, pitch, roll)
± 60°, ± 40°,  360°
(skew, pitch, roll)
Depth of Field
5 mil
40-110mm
10 mil
10-280mm
13 mil
15-315mm
16 mil
25-385mm
35 mil
145-630mm
5 mil Code 39 (3 char.)
15-55mm
13 mil UPC (6 char.)
5-130mm
20 mil Code 39 (5 char.)
40-180mm
6.7 mil PDF417 (20 char.)
10-82mm
10 mil DM (20 char.)
10-80mm
20 mil QR (20.char)
15-165mm
Light Source
645 – 660nm ± 10 visible laser diode
–
Cable
2m straight,

RJ45, field replaceable

Certification
CE, FCC, LVD
Options
USB, PS/2, RS-232 interface selectable
Accessories
Stand
Color
Black
Gray
*Specifcation is subject of change without prior notice.